METAHOSPITALAR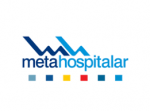 Founded in 1997, Metahospitalar is a brazilian company specializing in manufacturing hospital furniture, such as hospital beds and stretchers.
Metahospitalar is present in 26 Brazilian states and the Federal District, a portfolio of more than 5,255 customers distributed among hospitals, health clinics, emergency rooms, health care units, doctor's offices, home care, and others.
Throughout these almost 20 years, Metahospitalar has already sold more than 108,000 products to the market.
Metahospitalar also export its products to more than 10 countries, including Latin America and Africa.