Sure Medical Pty Ltd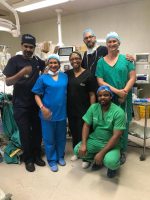 Business Name:
Sure Medical Pty Ltd
Business Description:
Specilaised medical device distributor for urology, gynaecology, general surgery and paediatric surgery. We have highly skilled support team for healthcare professionals and focus on Combat HIVEC for bladder cancer, HIPEC PRS+ perineal cancers, Thermablate endometrial ablation, Stress Incontinence for men and women, Pelvic organ repair, Over active bladder treatments, surgical retractors, VUR, Circumcision staplers, Office based endoscopic scope and camera solutions, artificial urinary sphincters, penile and testicular prosthesis. National coverage in South Africa and networks into Africa and the Indian Ocean Islands.