AB MEDICA GROUP, S.A. – LESSA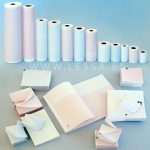 Business Name:
AB MEDICA GROUP, S.A. – LESSA
Business Description:
Based in Barcelona (Spain), we specialize in the production of medical recording papers since 1984 for all kind of medical tests (ECG, CTG, EEG, dopplers, monitors, stress test, laboratory equipment, defibrillation, spirometry etc.) and for all the brands and models of medical devices. Appreciated for the quality of our products and the services we offer as well as a competitive price position, we are now present in 80 countries and can produce any recording medical paper requested to us.
Our range of products is now completed with electrodes, gels, patient cables, defibrillation pads, mouth pieces and filters for spirometry.