chlorhexidine gauze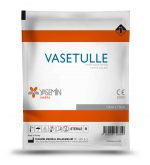 Address:
İstanbul Trakya Serbest Bölgesi. Ferhatpaşa Serbest Bölge Mah. Ali Rıza Efendi Cad. NO: 30/2B1 ÇATALCA / Istanbul – Turkey
34540
Business Description:
Yasemin Medika established in 2017 in the Trakya free zone of Istanbul. The activity of the company starts to produce medical devices through two production lines which are gauze dressing and prefilled syringe.
Yasemin Medika offers high quality products based on internationally recognized standards of excellence. State-of-the-art technology provides the highest possible level of effectiveness and goodness, achieved by a team of internationally trained and highly experienced specialists.
We manufacture medical devices in accordance with ISO 13485 and MDD (European Medical devices Directive) which are the latest international requirement for medical devices.. Our distinctive guiding A commitment to community is reflected both in our investment in medical technology, and in our highly trained and experienced team.