medical devices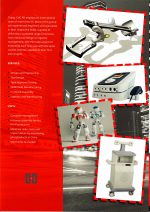 Address:
CHC Product Development
Tappersweg 35
2031ET Haarlem, Pays-Bas
2031ET
Business Description:
We specialize in the development, manufacture, assembly and quality control of hardware products in China, whether they are metal or plastic products. We have great expertise in the manufacture of medical equipment. Our know-how is recognized in the supply for the health sector and the lighting sector. Our experience also extends to other sectors, such as robotics, water sports and cosmetics … CHC Product Development is headed by Mr. Gijs De Bruin, the Dutch director who speaks Mandarin fluently. Sales and engineering take place in our Haarlem offices to be responsive in all phases of the development process: the realization of plans and sustainability, up to mass production. Our objective ? Shorten the time to market as much as possible.
CHC Product Development is ISO 9001: 2015 and ISO13485 certified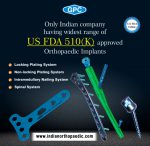 Address:
GPC Square, M Block DDA LSC, Vikas Puri, New Delhi – 110018, India
Business Description:
GPC Medical is the ONLY company in India having widest range of US FDA 510(k) approved orthopedic implants including Locking/Non-Locking Bone Plates & Screws, Intramedullary Interlocking Nails, spine system etc., available in titanium and stainless steel.