Pharmaceutical Ceftriaxone Injection Cephalosporin exporter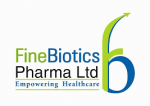 Address:
A-1401 MONDEAL HEIGHTS, SG HIGHWAY, AHMEDABAD , INDIA
380015
Business Description:
During the last few years, you must have noticed FineBiotics Pharma Limited is exporting high-quality Cephalosporin Dry Powder Injections.
Who are we:
FineBiotics is a leader in Cephalosporin dry powder injections We manufacture products in our state-of-the-art dedicated manufacturing facility. We have gained advantages on cost competitiveness, making us your ideal sourcing partner.
We are certified for cGMP and are exporting to several countries overseas. We look forward for business potential for product as below:
• Ceftriaxone Sodium Inj 1000mg/ 500mg/250mg/2000mg/3000mg
• Ceftriaxone Sodium + Sulbactam Sodium Inj. 1500mg/750mg/375mg/4500 mg
• Ceftriaxone Sodium + Tazobactam Sodium Inj. 1125mg/562.5mg/281.25 mg
• Cefoperazone Sodium + Sulbactam Sodium Inj. 1500mg/1000 mg
• Cefuroxime Inj 1500mg/ 750 mg
With our motto to propel business on a mutually rewarding basis, we look forward to your reply to initiate business co-operation between us.