Hospital Supplies
PJSC SIC "Borshchahivskiy CPP" is innovative pharmaceutical enterprise of European level that successfully combines the scientific potential and high-tech modern production in a single effective complex; manufactures the products under the international quality standards; reliable partner that clearly fulfills the obligations and acts on the principles of mutually advantageous cooperation.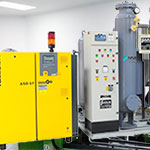 Since its inception in 1977, MVS Engineering has been at the forefront of technology and has supplied over 7000 units worldwide. We are a turnkey supplier of Air and Gas equipment and have been a market leader in developing and executing on-site systems for continuous uninterrupted supply of high purity gases and dry air.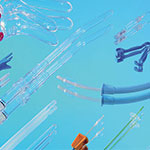 RI.MOS was founded in 1988 as a manufacturer of sterile, single use medical devices. In 1994 RI.MOS took over RAM,a company founded in 1985 from the same associates and manufacturing mesotherapy multiinjectors and gynecological products. In April 2000, RI.MOS took over PAIS, a company specialized in the design and manufacturing of devices and reusable needles for medical and veterinary purposes.