Medical disposables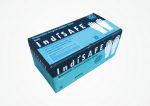 Sinican House
XVII/906,IDA,Kanjikode West
Palakkad-678623 , India
678623
Surgical Gloves Manufacturer & Supplier
One of the reputed and leading Medical Disposables; Surgical and Examination Gloves manufacturers of India , which manufactures the best quality surgical gloves available in the country.Expertise of more than 20 years in this domain, with state of the Art manufacturing facility.Responding to the market needs more effectively and efficiently has been always our prime area of concern. This has indeed helped us tremendously in upgrading our material offering as well as its customer base in a number of countries in five continents.The very knowledge of the fact that the products are intended for the medical use has given us no chance for a second thought on defining the manufacturing process and hence we adopted the guidelines of GMP for manufacturing Medical Devices as the basis of the process environment. It was also imperative that we need to follow certain methodology to attain the FDA and CE approvals.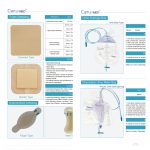 B7 Zhongshan Science and Technology Park,
No. 9 Kechuang Road, Jiangbei New District,
Nanjing Jiangsu, 211500 P.R. China
211500
Manufacturers and traders of stoma, wound and incontinence care products. Products include colosotomy bags, urostomy bags, ileostomy bags, foam and hydrocolloid wound dressings, urine meter and urine bags.
Ostupmed is a well known manufacturer of ostomy bags, wound care dressings and urine bags. All our products fall under medical disposables and boast high quality and cheap pricing. All our products possess FDA, CE and ISO certification. We have years of experience in manufacturing these products and are looking for distributors and suppliers all over Africa. We also supply directly to hospitals and other institutions.