SILL DAIRY INTERNATIONAL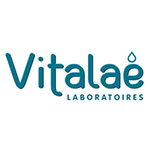 Business Name:
SILL DAIRY INTERNATIONAL
Business Description:
Sill Dairy International, the most recent plant of SILL ENTREPRISES, is dedicated exclusively to the manufacture of infant formula. SDI is based in Landivisiau in Brittany- France. From the outset, this new, ultra-modern plant, operational in the spring of 2021, has incorporated the latest regulatory standards. SDI also relies on the strength of SILL ENTREPRISES. Established in 1962 in Brittany, the group's core business is the manufacture of dairy products and infant formula from its own dairy network
SDI offers several ranges of products specifically adapted to different customer profiles:
– Laboratoires Vitalaë, SDI's own brand, comes in several formulas (standard, premium, organic) designed to meet the nutritional needs of babies throughout their growth, including occasional specific needs (AR, Comfort, etc…) or long-lasting (LF, EHF).
– A complete Copack offer. SDI acts as a service provider for the production of infant milk on behalf of third-party brands. Depending on the specifications, SDI can manage all or part of the process, from conception to delivery.
– "Infant grade" ingredients: infant grade milk powders dedicated to professionals
Today, Sill Dairy International has probably one of the most modern infant milk production plants in the world equipped with an extremely precise automatic production control tool, the MES (Manufacturing Execution System). It allows a standardization and a constant quality of the product at the microbiological and physico-chemical level throughout the year. It also guarantees real-time traceability