PHARMANANDA IC VE DIS TIC A.S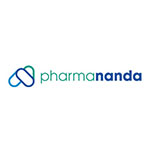 Business Name:
PHARMANANDA IC VE DIS TIC A.S
Business Description:
Pharmananda is a licensed pharmaceutical warehouse in medicine wholesale and medical supplier in pharmaceutical distribution with a concentration on pharmaceutical supply chain efficiencies, operational brilliance and patient well-being. Being a pharmaceutical export company bridges the network among pharmaceutical manufacturers and patients all over the world, operating as a reliable global pharmaceutical wholesaler to distributors, local wholesalers, hospitals, and hospital pharmacies. They brand name drugs, generic medicines, otc products, supplements, dermal fillers, cosmeceuticals, medical disposables, diagnostic instruments, medical devices, hospital equipment via abundant variety through a well-established and trusted network of licensed local and global manufacturers among their pharmaceutical export portfolio.