FALCON SPAIN LNTERNATIONAL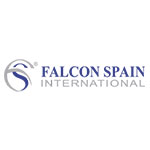 Business Name:
FALCON SPAIN LNTERNATIONAL
Business Description:
Falcon Spain International is a leading manufacturers and exporters of Quality Surgical, Orthopedic & Dental Instruments. We have a variety of products that are manufactured in a highly skilled environment. They manufacture Diagnostic Instruments, Liposuction Cannulas, Scalpel Handle & Scalpel Blades, General Operating Scissor, Dressing & Tissue Forceps, Haemostatic Forceps, Bone Surgery Instruments, Cardiovascular & Thoracic Instruments, etc.