GRADIAN HEALTH SYSTEMS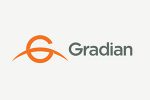 Business Name:
GRADIAN HEALTH SYSTEMS
Business Description:
Gradian Health Systems is a nonprofit medical technology company that works in partnership with healthcare providers to design and introduce user-centric solutions that address gaps in technology solutions, training, and customer service.
With innovations in anesthesia, critical care, and oxygen therapy, Gradian has enabled healthcare teams to provide high-quality, safe care to more than 2.2 million patients across Africa, Asia, and Latin America. Working in partnership with health facilities, national governments, global NGOs, and medical technology partners, Gradian is also revolutionizing the way that life-saving innovations are introduced by ensuring that healthcare providers are fully equipped to use their products with a hands-on training and reliable customer support model.