G-MEDCOS INTERNATIONAL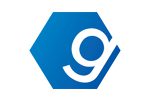 Business Name:
G-MEDCOS INTERNATIONAL
Business Description:
G-Medcos was founded in 2008 in Korea. It started out from selling the ultrasound disposables in some Asian countries and has added some other medical imaging equipment's, components and disposables which are high grade of quality to its main business items. Most of its current customers are in USA, part of Europe, North Africa, Middle East and Asia. It is ready to supply you with the high quality medical imaging products with reasonable costs.