ZISKA PHARMACEUTICALS LIMITED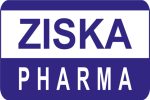 Business Name:
ZISKA PHARMACEUTICALS LIMITED
Business Description:
Ziska Pharmaceuticals Limited, a leading pharmaceutical company in Bangladesh that specializes in the manufacture and distribution of high-quality medicines. Our company has 35 years' proven track record of providing safe and effective medications to patients in various countries around the world.
We manufacture a wide range of products including antibiotics, analgesics, cardiovascular drugs, oncological products, biotech products and many more. All our products are manufactured under strict quality control procedures and undergo rigorous testing to ensure their effectiveness and safety.