BIOFACT LIFE SDN. BHD.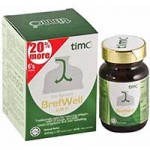 Business Name:
BIOFACT LIFE SDN. BHD.
Business Description:
BioFact Life Sdn Bhd (BioFact Life) was incorporated in Malaysia on 1st February 2005. BioFact Life is now one of the largest herbal healthcare product distributors in Malaysia and has an outstanding track record in offering OEM services. The company specialises in production of Cordyceps or its traditional name 'Dong Chong Xia Cao' by laboratory cultivation. The company can be proud for being one of the first biotechnology companies in the world to use the latest biotechnology techniques in Cordyceps cultivation at reduced cost with improved quality.