medicines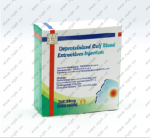 Address:
sishui road, xiamen city, china
361000
Business Description:
Runcheng pharma is a most professional vendor who could offer various API and medicines and medical device, it is business is aim at global market, mainly focus on serum, vaccine, generic medicines, etc. dosage, and metronidazole, floxacine, etc.various API, also offer supplement like inositol, maltitol, silymarin, etc. cooling gel sheet, hcg test kits, esophageal stent etc. various medical device.
what you want you could get from us by one step.