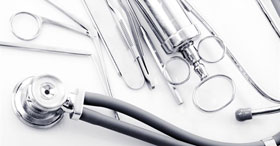 BLOEMFONTEIN: A dismal picture of the Free State's public health system emerged on Tuesday, 7 July 2015, where a public commission of inquiry is being held, with some saying public health had reached "crisis point".
On what was the first day of testimonies, anecdotes were heard of a shortage of equipment, medicine and broken ambulances.

In one instance, a woman told the commission she was about to give birth when she was told instead that her baby had died in her womb a month earlier. She said the doctor had simply said: "Do you know what it means when its heart has stopped beating?"
While the Commission is hosted by the Treatment and Action Campaign (TAC), the commission acts independently.
About 250 people are attending the inquiry.
"Everything shocked me today," said TAC spokesperson Lotti Rutter.
"Public health in the province has hit a crisis point in the last three years. The Free State health system is in crisis. Things are bad [elsewhere], but the Free State is the worst."
The commission sits on Tuesday and Wednesday to hear the voices of healthcare providers and the public.
The three commissioners are Bishop Paul Verryn, formerly of the Johannesburg Central Methodist Church, Thembeka Gwagwa, and Thokozile Madonko of the Alternative Information and Development Centre.
Eight communities gave testimony on Tuesday, comprising of about 30 community members. The same number of testimonies is expected on Wednesday.
Partner organisations and others in the health industry will also be involved on Wednesday.
"We have also invited the provincial health department to participate in the debate tomorrow," Rutter said on Tuesday afternoon.
"Each and every one of these testimonies is a devastating and horrific story. They have confirmed the evidence we have collected in a series of community consultations… in May this year."
However, she said the Free State public health system had been in crisis for several years.
"This province faces more stock outs of essential medicines and supplies than any other province. Each day there are new reports of patients facing inadequate, often undignified and inhumane, and sometimes altogether suspended services," Rutter said.
Various stakeholders are expected to meet on Thursday to discuss a turnaround strategy.