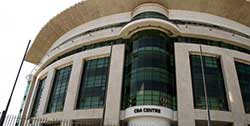 The Commercial Bank of Africa (CBA) has partnered with an international mobile-health provider to offer its more than 11 million M-Shwari customers medical consultation services on their phones.
Under the partnership the m-Health service provider Hello Doctor, a subsidiary of Metropolitan Health, will act as an assistant to local general practitioners when consumers want a quick healthcare reference.

M-Shwari customers will download a Hello Doctor application which provides content that is updated daily, providing access to healthcare advice, answers to health-related questions in live group chat forums, confidential one-on-one text conversations with a doctor, and the ability to receive a call back from a doctor in less than an hour.
"In a country where the doctor-to-patient ratio currently stands at an alarming one doctor to 100,000 patients, the need for innovation in the health sector is critical if hospitals and clinics are to offer quality services," said promoters of the service in a statement.
The Hello Doctor app works on both smart and selected feature (basic) phones. The service, to be launched Tuesday in Kenya, is already available in South Africa.
Not a substitute
M-Health is not meant to be a substitute for consulting a doctor but will assist the overburdened and under-resourced medical industry by concentrating on a defined number of medical and healthcare related conditions that do not need a face-to-face examination.
"M-Health will free-up general practitioners, clinics and other healthcare institutions from dealing with non-life-threatening conditions to allow them more time to provide an in-depth examination," the statement added. Mobile Health (m-Health) is loosely defined as the practice of medicine and public health, supported by mobile devices.
CBA runs the M-Shwari platform in partnership with Safaricom. M-Shwari offers customers a platform to save money on their mobile phones.
The m-Health launch comes at a time when the government is working on a Health Bill which seeks to establish a unified health system to coordinate the inter-relationship between the national and county governments' health systems, provide for the regulation of healthcare services and healthcare service providers, as well as health products and technologies.