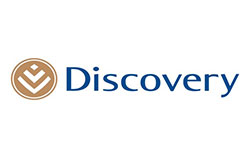 South Africa's biggest health insurer Discovery Ltd reported a 14 percent rise in annual profit on Thursday, boosted by a near doubling of the number of people on its medical scheme.
Discovery, which also runs a life insurance business, said normalised diluted headline earnings per share totaled 663 cents in the year to the end of June compared with 580 cents a year earlier.

Headline EPS is the main profit measure in South Africa that strips out certain one-off items.
The company said the number of people on its medical insurance increased by nearly two-fold after winning a contract to manage Bankmed Medical Scheme, which covers more than 200,000 financial services professionals.