MULTIVISTA KENYA LTD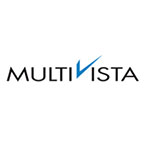 Business Name:
MULTIVISTA KENYA LTD
Business Description:
Multivista is one of the leading industrial distributors with core capabilities in the space of Captive Power, Compressed Air, Industrial Refrigeration Compressors and Packages, Process Gas Compressors, Process Chilled Water and HVAC Chiller Solutions.
We serve the Manufacturing, Telecommunication, Data Centre, Oil Refineries, Petrochemical, Steel, Power, Mining, Construction, Cement, Chemical, Food Processing, Dairy, Beverage & Bottling, Cold Rooms, Hospitals & Hotels, Residential and Commercial Buildings and other Industrial markets.
We at Multivista believe in delivering world class engineering solutions and outstanding support services that are reliable, sustainable, cost effective and we enable our customers to be successful in their core business operations. With a determined spirit and by embracing diversity and inclusion within our teams, we deliver a competitive advantage to our customers.