General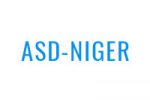 Address:
NIAMEY NIGER
2038
Business Description:
Promotion, importation et vente de produits et matériels biomédicaux, équipements hôpitaux et pièces de recharge.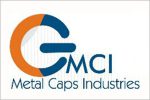 Address:
BLOCK 93, Block 94 , (A6) Area,10th Of Ramadan City, Al-Sharika , Egypt
11566
Business Description:
MCI For Metal And Plastic Caps Industry are manufactures of Closure caps & Pilfer Proof & Flip-Off Caps For pharmaceuticals and food products in Egypt and Africa. Their products are manufactured to the highest quality standards. The best types of insulation Liner made of EPE are used in their products and have among the best matching specifications to the terms of pharmaceutical industry and the food base.