ARABMEDICA FOR MEDICAL SUPPLIES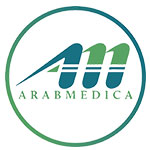 Business Name:
ARABMEDICA FOR MEDICAL SUPPLIES
Business Description:
Arabmedica for medical supplies was established in 2010 by two Egyptian friends as dental supplier for Egyptian market. The company has supplied the Egyptian market with many products from several European and Asian countries as an agent or distributor for some international companies such as Worldwork Company from Italy, Global Dental Trading from Czech Rebublic,Tekadental from Italy Coxo,Soco and Rogin of China. Three years later the company started manufacturing of some dental supplies as the first Egyptian factory for Dental Bibs The company has built a new factory in industrial area of Borg El Arab City in Alexandria Governorate, The company planning to manufacture many of dental supplies to be one of the first Egyptian companies who supply the Egyptian market with Egyptian product.